A Guide to Underground Storage Tanks
August 28, 2012
What Lies Beneath: Underground Storage Tanks
Underground Storage Tanks (USTs) have been used extensively for decades to store fuel products and other liquids.  The logic behind storing these products, which are often flammable, corrosive or explosive, beneath the ground is simple: It is considered safer and requires less space than surface storage – space that is often used, at gasoline stations, for example, for moving, fueling, and parking motor vehicles.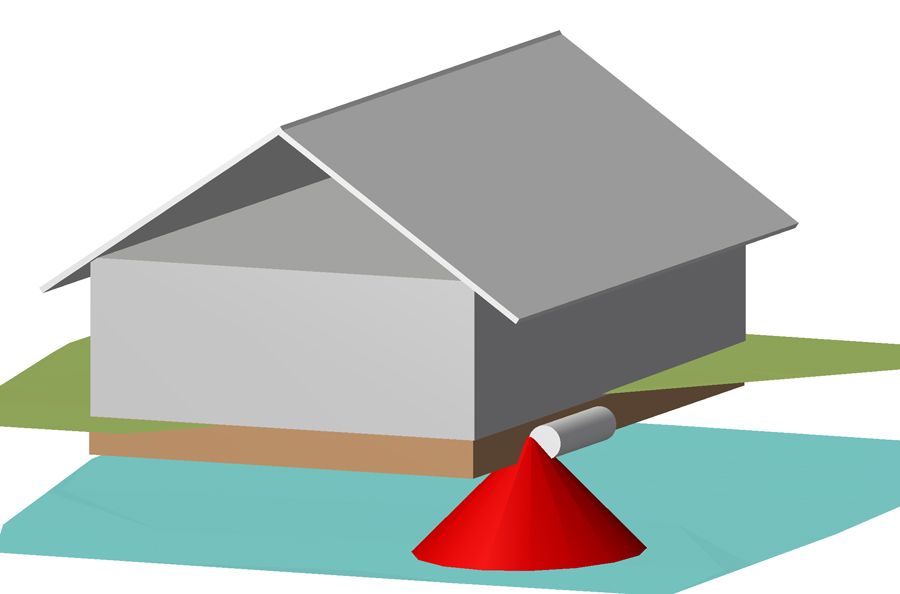 Time has proven, however, that there is also a down side to UST storage:  it is more difficult to determine whether a tank, piping, or pump may have developed a leak.  When this occurs, it is imperative to determine the nature and extent of the leak in order to minimize the risk that the spilled product will endanger other facilities or humans that depend on groundwater for drinking purposes.
Current UST regulations go a long way toward reducing potential environmental hazards through protective measures designed to reduce spills, overfilling and corrosion of system components, but these regulations are fairly recent.  In fact, the UST program is only slightly more than 20 years old.   The sheer number of tanks that have been or are still being used is mind-boggling.  By the year 2000, about 20,000 sites in North Carolina had been recorded in the UST program.  These ranged from simple tank removals with no evidence of a leak to sites where large releases resulted in damage to soils, groundwater, and drinking water wells.
The majority of UST problems occur at commercial facilities, where larger volumes of multiple petroleum products are transported, stored, and pumped.  USTs located at such facilities are regulated as Commercial USTs.  They typically require more comprehensive monitoring of liquids and vapors, as well as more extensive assessment and cleanup when releases occur.
Some USTs, such as home heating oil tanks, tanks used exclusively for farm use, and tanks used for special purposes such as storing fuel for emergency generators, are referred to as Non-Commercial USTs, depending on their size.  They are subject to similar rules when leaks have occurred, but typically require less systemic monitoring. 
In North Carolina, qualifying USTs may have access to the NC UST Trust Fund, a fund created through annual fees on commercial USTs, designed to provide some financial relief for the assessment and cleanup of properties affected by leaks from underground storage tanks.  There are very specific rules for determining whether or not a tank qualifies. 
Northwest Geoscience personnel have worked on scores of UST sites, from small home heating oil tanks to commercial facilities storing many thousands of gallons of fuel products.  We are adept at determining what needs to be done to keep the facility in compliance with environmental regulations, and what assessment and/or cleanup steps are most practical in terms of balancing costs and effectiveness.